Two roads diverged in a wood and I - I took the one less traveled by, and that has made all the difference. (Robert Frost)
What if the road less traveled was a peaceful path in the woods covered in colorful fall leaves? And what if the eyes of your heart could be opened by looking into the soulful eyes of a horse?
Come soak in stillness and reconnnect with your body and soul in the forest and fields. Discover a New Whole Way of looking at your life and the world around you through the spiritual eyes of your heart!
Here is my secret. It is very simple: It is only with the heart that one can see rightly; what is essential is invisible to the eye. (The Little Prince)
This immersive 2 night retreat for women will be held in Marengo, Ohio, with horse-centered experiences at Circle P Sanctuary (a beautiful 86 acre non-profit equine rescue, rehabilitation, education and adoption center) and also includes nature-based practices, lodging in a secluded cottage in the woods, and family-style meals at the rustic 400 acre Lutheran Memorial Camp located just 7 minutes away.
Four Soul Care practitioners will guide and help you:
take a Medicine Walk

practice ways to connect with and see deeply into the natural world and your inner life

kayak on a quiet pond

share sacred space and blissful breathing with horses

rest, reflect, do no-thing

play in the dirt

learn how to listen to the wisdom of your body and soul through gentle yoga and private Reiki and spiritual direction sessions

release your worries and celebrate new life during a Fire Ceremony
Sessions throughout this unique retreat will engage your mind, body, and spirit in creative and contemplative experiences that deepen your awareness of and compassion for the interconnectedness of all life.
All activities and experiences with the horses during the retreat are un-mounted (on the ground) in natural and barn settings.
Meet your Soul Care facilitators!
Beckie Boger is an educator, advocate, and mentor and soul friend for humans and horses!
She has received extensive training in the healing and equestrian arts as a spiritual director, equine specialist and equine assisted learning practitioner and is the founder and President of Divine Equines Horse-centered Soul Care.
Being with horses in nature is her favorite spiritual practice, inspiring her to partner with horses to help other women explore their own spirituality.
A graduate of Wichita State University with a Bachelor degree in Special Music Education, she is also a professional musician and the owner of Noteworthy Music Studio where she has offered music education, mentoring and coaching for over 35 years.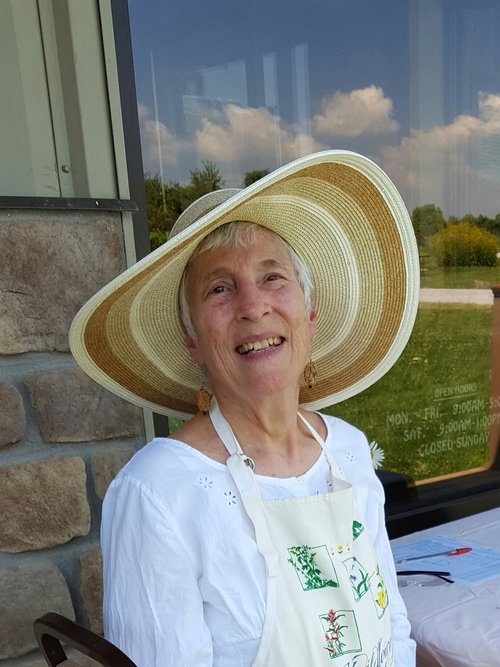 With a Masters Degree in Rehabilitation Counseling and certification in a number of massage and energy modalities, Panna Flower brings a broad range of expertise to her years of teaching.
She began teaching Yoga in 1969 as a way of saying "thank you" after Yoga helped her recover from a serious illness.
Kripalu certified, Panna has creatively adapted Yoga to serve the special needs of diverse groups of people in a variety of settings.
In her semi-retirement Panna has served as a hospice volunteer working with bereaved families and also continues teaching private Yoga classes.
Her mission is to help each student listen with ears of acceptance to the messages of their own body, honoring and expanding into their unique potential.
Urban Zen Integrative Therapist, Earthwalker. Cindy's lifelong love and pursuit of connection with nature, along with her deep respect of indigenous wisdom and ritual, are threads that are woven deeply into the tapestry of her life. Her love of nature is embodied in her experiential living.
She completed the School of Lost Borders Wilderness Guide Training, has been on solo and group Vision Quests in Utah, Colorado, New Mexico and section hiked the Appalachian Trail and El Camino in Spain.
She seeks to guide others to a deeper inner soul connection through a more intimate connection with nature, self and community.
Cindy is also actively involved in the Compassionate Communication Center of Ohio and Simply Living and is currently completing a 10 month training in Ecopyschology to further share her love in living our own indigenous relationship with earth.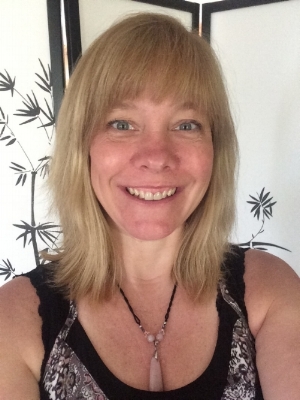 It is my honor to be a piece of this retreat creation! Being in Nature has always been my pathway to the Divine.
I am a Reiki Master Teacher certified in Guiding Vision Readings as well as Chakra Balancing. Through a combination of energetic and spiritual processes as well as classes, my care is to assist souls along their path to rekindle their sweet connection to the Love and Joy of Spirit within. Our time together is gentle and compassionate guided by the highest intention for each unique soul. The heart is where the soul resides. Keep it Simple ~ Simply Divine!
See your overnight accommodations in the woods at Lutheran Memorial Camp!
Please note that space is limited to 10 women.